UNI-LOGISTICS FORWARDING SDN. BHD, Malaysia, a subsidiary of UNI-LOGISTICS FREIGHT SDN BHD was established in 1999 as a Licensed Custom Broker catering to the ever-increasing demands of importers and exporters in Malaysia. UNI-LOGISTICS FORWARDING has established a name in Port Klang specialized in custom clearance of livestock imported from Australia.
Besides being a licensed custom-clearing agent, we also provide the following services to the needs and requirement of all our valued clients.
1. Warehousing - Bonded and Non-Bonded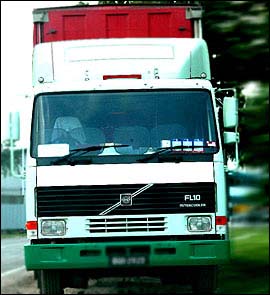 2. Transportation - Bonded, Non-bonded, Container Trucking
3. Cargo Inventory Management
4. Consolidation
We are well represented by reliable agents at all major ports in Malaysia namely Pasir Gudang, Tanjung Pelepas, Penang and Kuala Lumpur International Airport to cater to the needs of our clients throughout Malaysia for both air and sea cargo.
Our operational team comprises of 10 trained and experienced personnel's who have been in the shipping/forwarding industries for many years and are capable of handling cargoes to the satisfaction of our clients and agents.
We are registered member of SFFLA (Selangor Freight Forwarders and Logistics Association) , with affiliation to FMFF, FIATA, FAPAA, AFFA and MNSC .